SENIORS REMINDER!! Senior Panoramic Photo Tuesday, December 6th 8:30am - Main Gym DO NOT BE LATE! Wear either your senior shirt, lettermand or a columbia blue spirit shirt.
Tomorrow starts the 12 Days of Holiday Cheer! Don't forget to dress up and participate/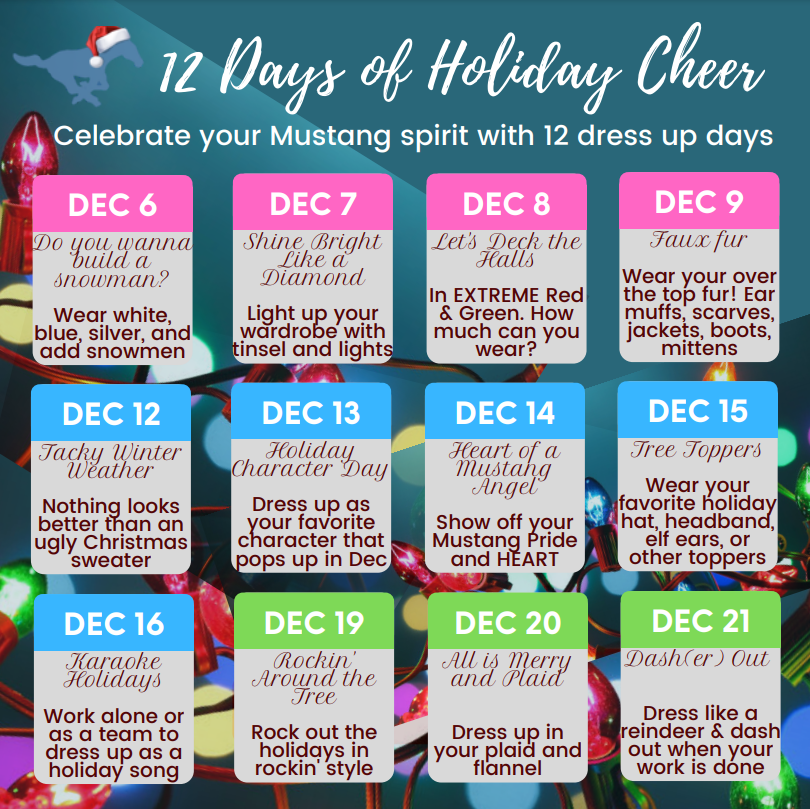 Join Memorial Choir for their Holiday Concert on Monday, Dec. 12 at 7pm. See you there!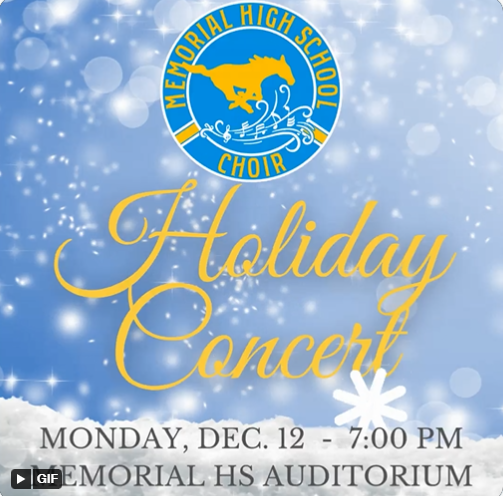 Soccer season has officially kicked off & The Lady Mustangs are asking for your support by purchasing a customized yard sign & showing your Mustang Pride!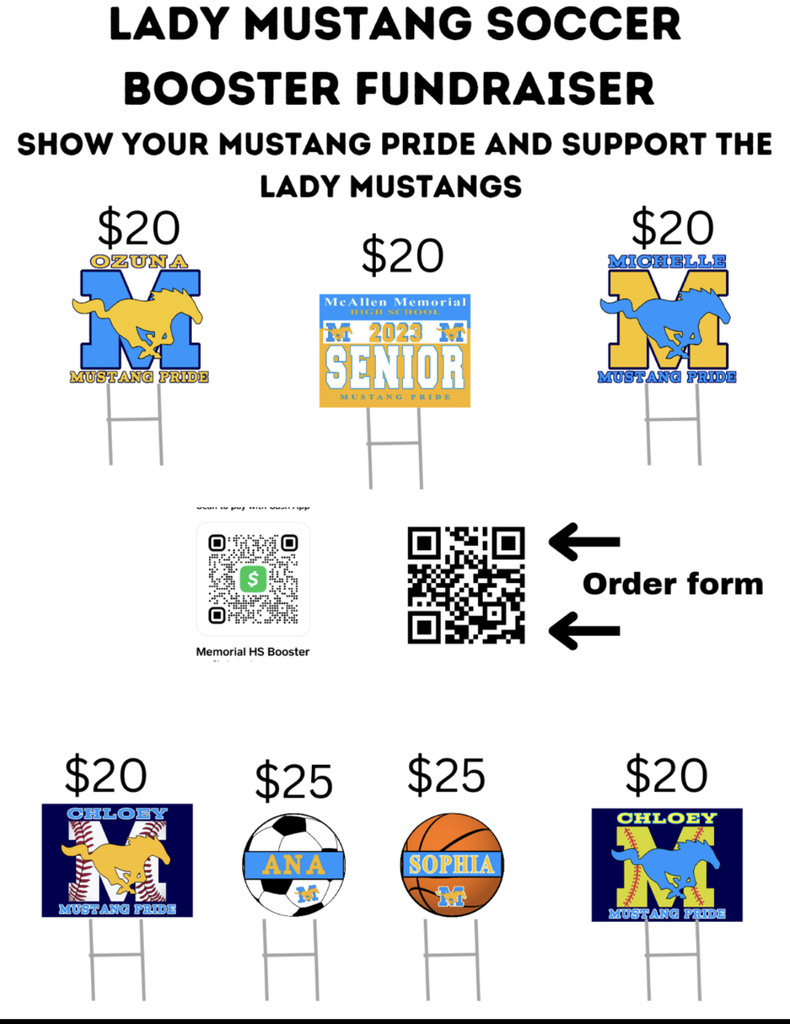 McAllen Memorial Mustang wish PSJA North HS the best of luck in the Regional Championship Game! Memorial HS will show our support by wearing black and silver on Friday, Dec. 2nd. @PSJAISD @PSJANORTHECHS@Pride_Mustangs #956#RGV#RALLYTHEVALLEY#MustangPride#werunasone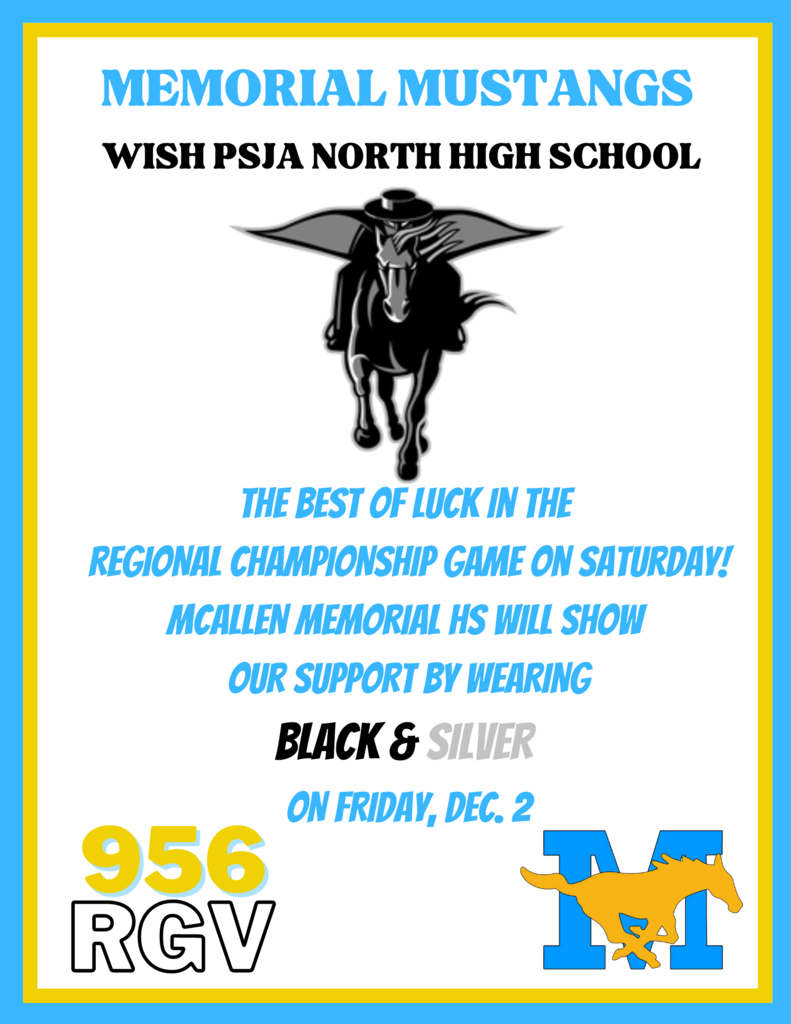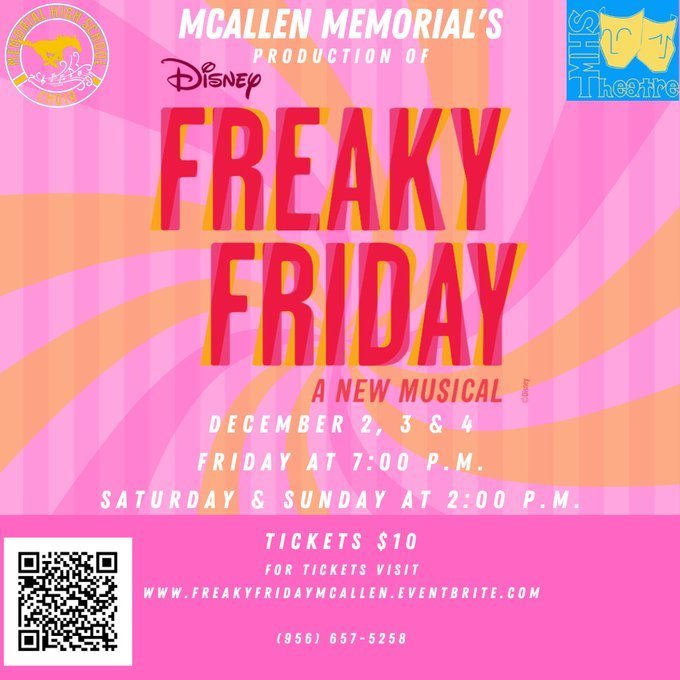 Memorial HS Beef Cake, Seniors vs Juniors!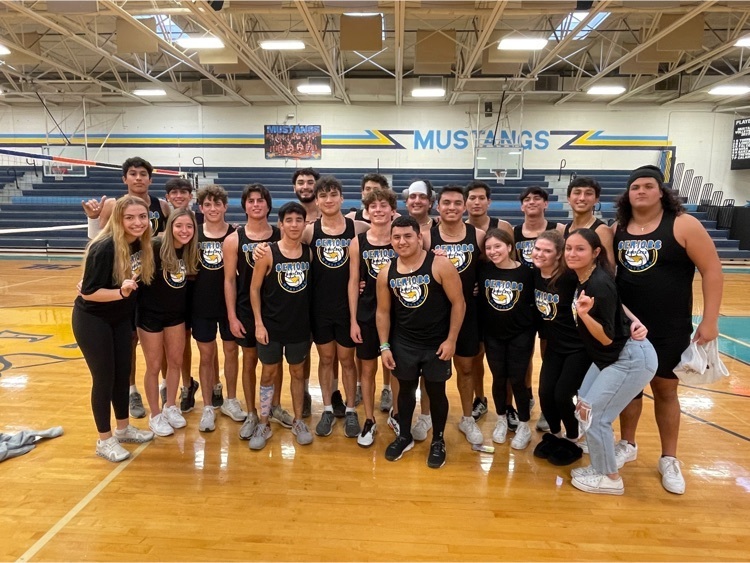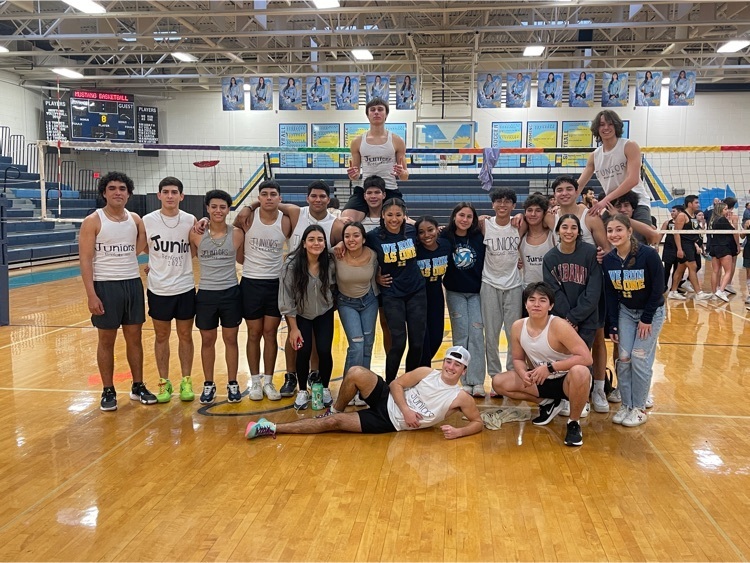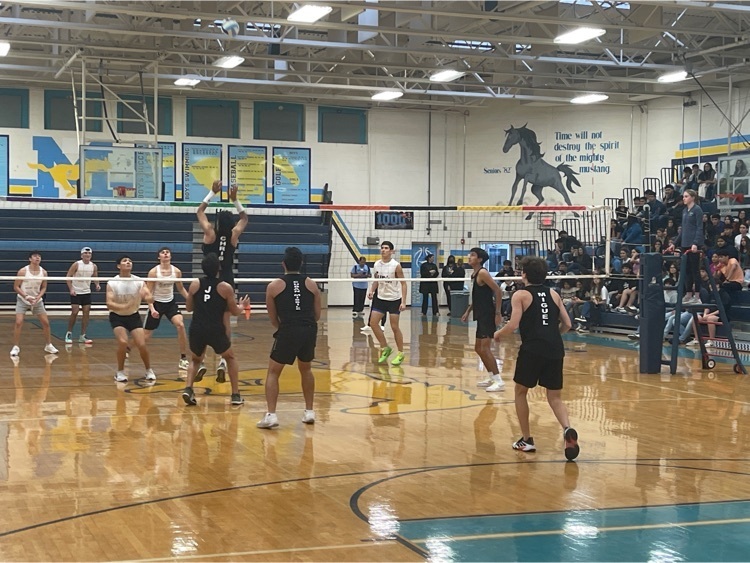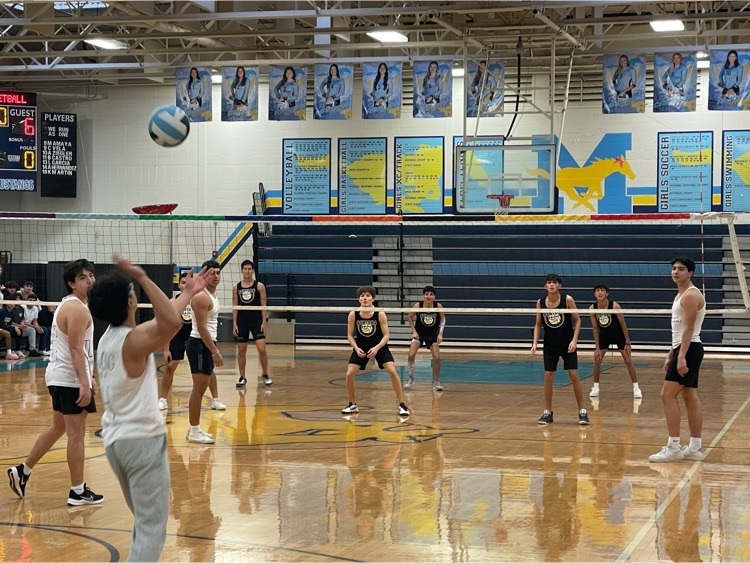 Semester Exemption Policy for each Grade Level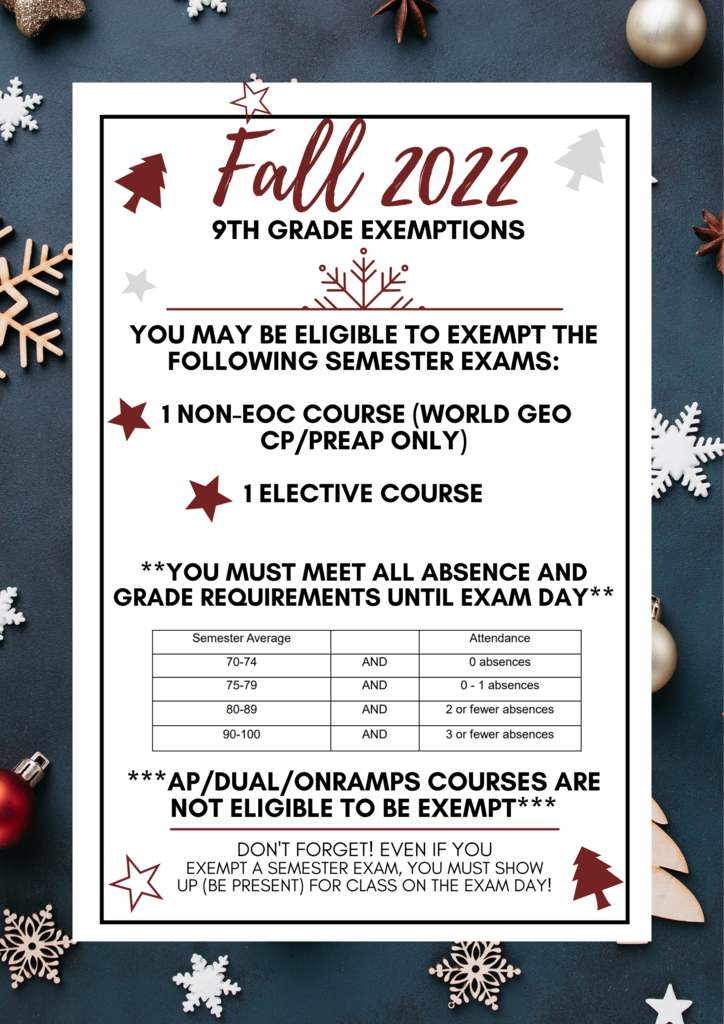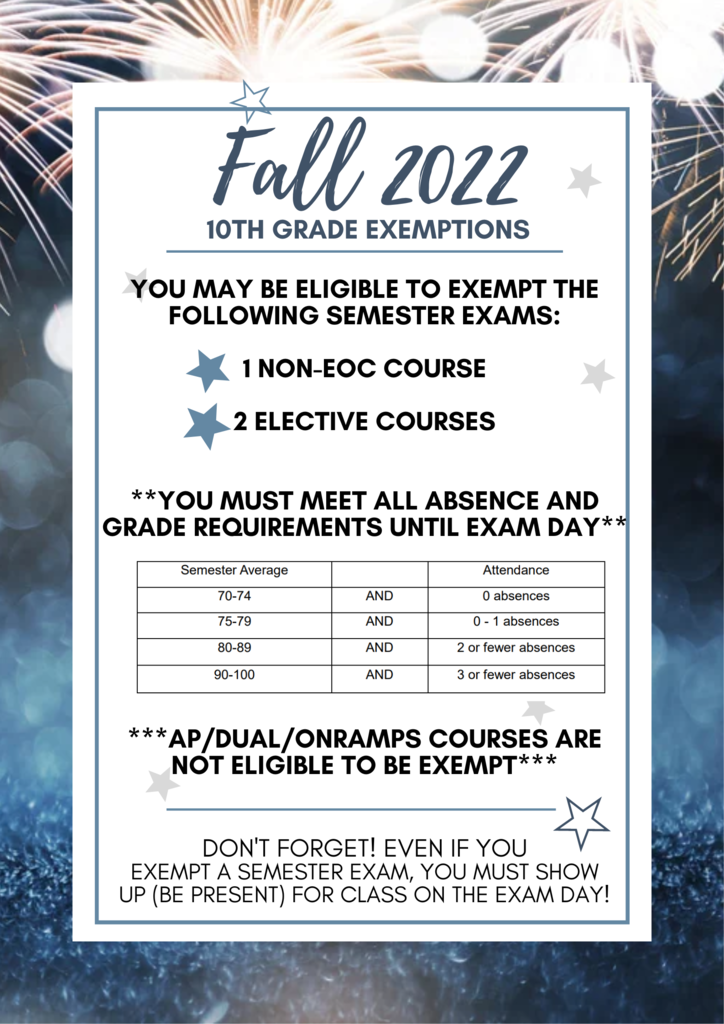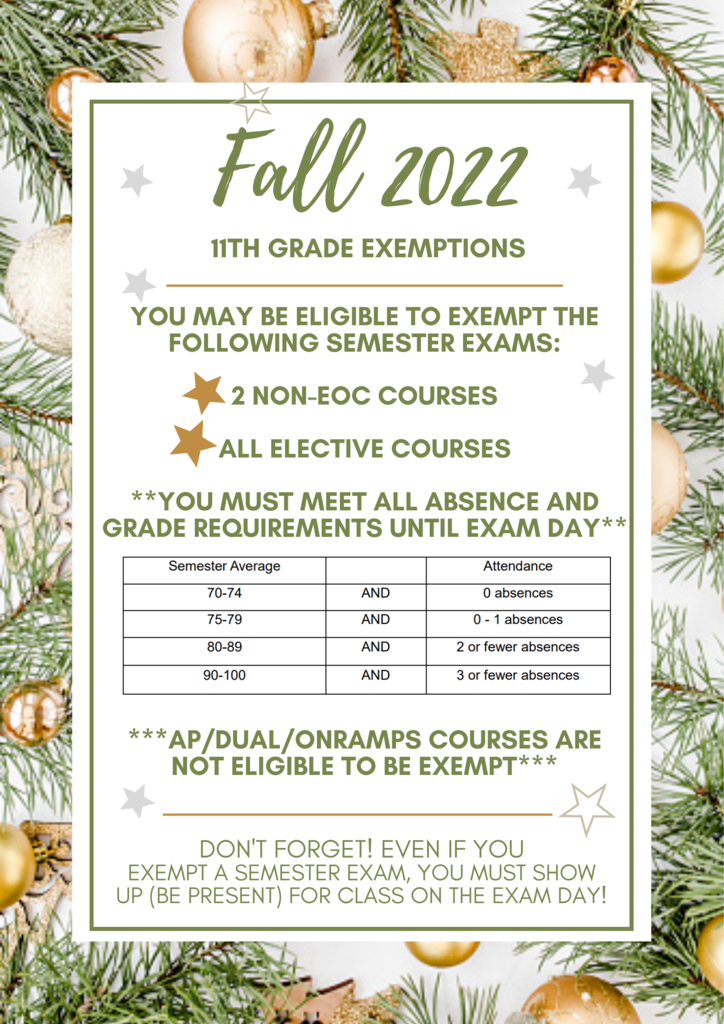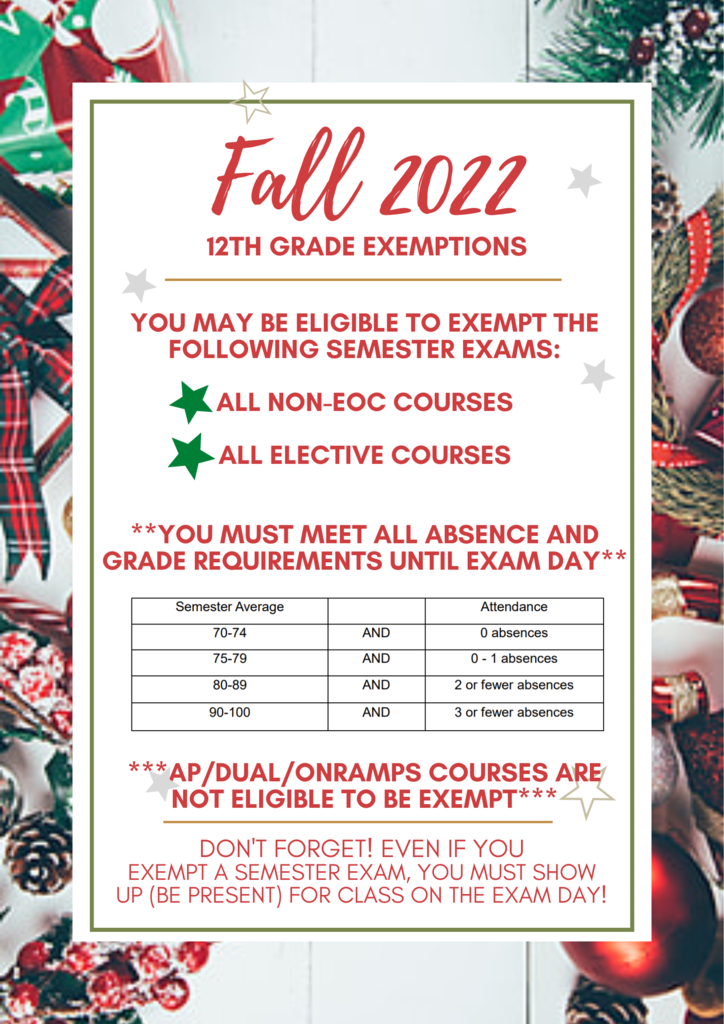 Fall Semester2022 Exam Schedule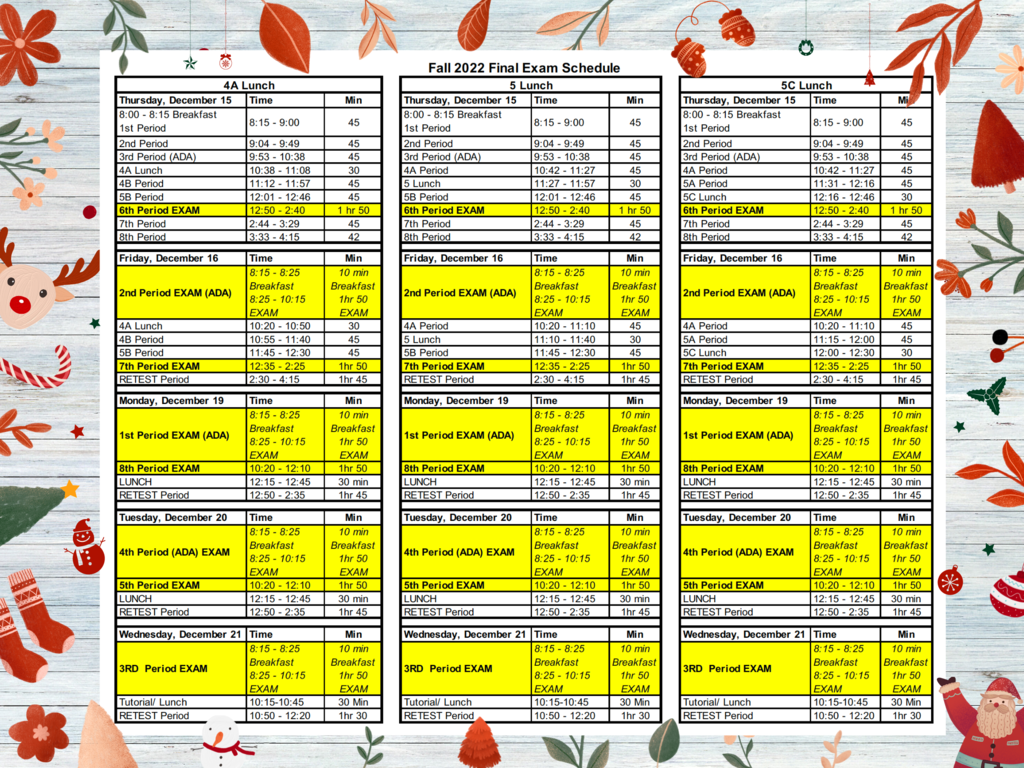 Memorial HS just conducted an Evacuate(fire) Drill and a Secure(lockout) Drill as part of its monthly safety procedures today. Thank you for your support!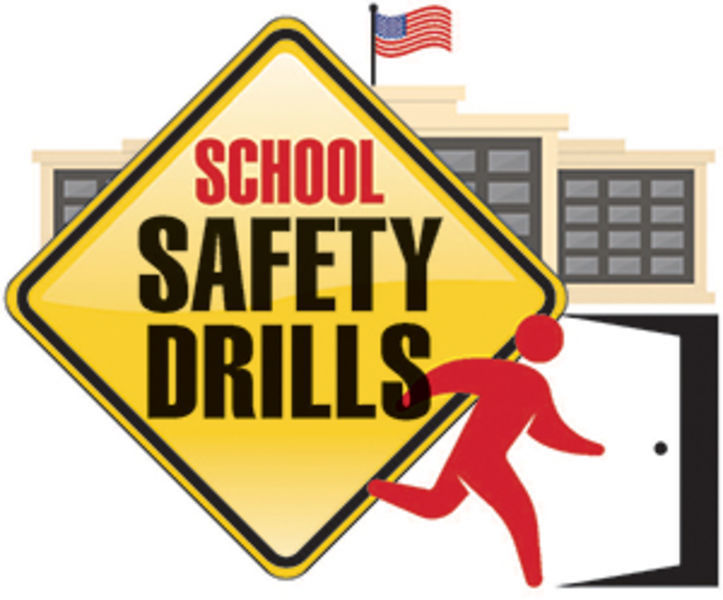 Attention Seniors Class of 2023! Senior Panoramic Tuesday, December 6th Main Gym 8:30am Wear your lettermen jacket or a columbia blue shirt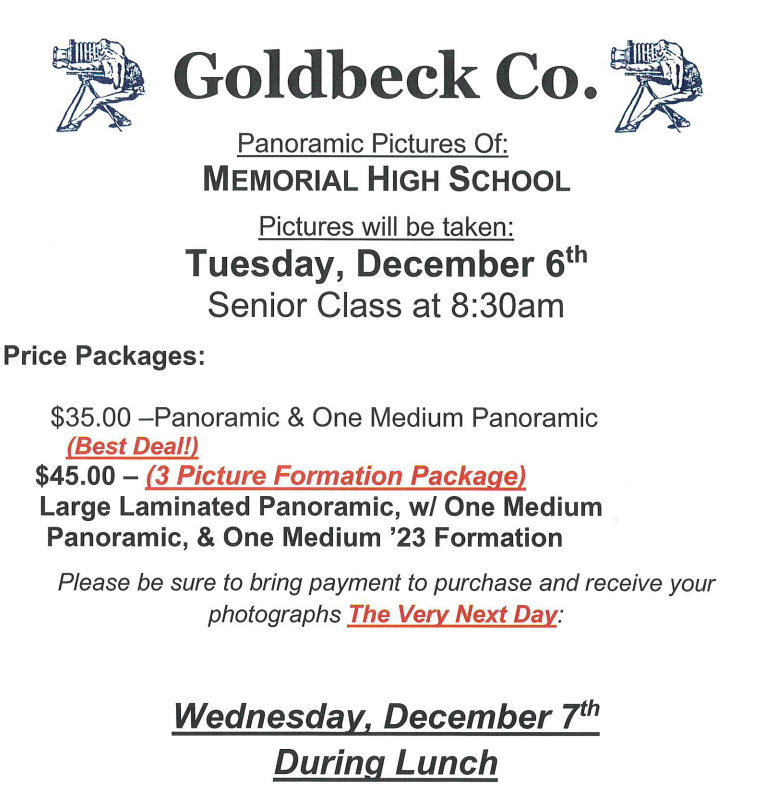 Hey Mustangs get ready to celebrate the holidays by participating in our 12 Days of Holiday Cheer! See below for the upcoming spirit days!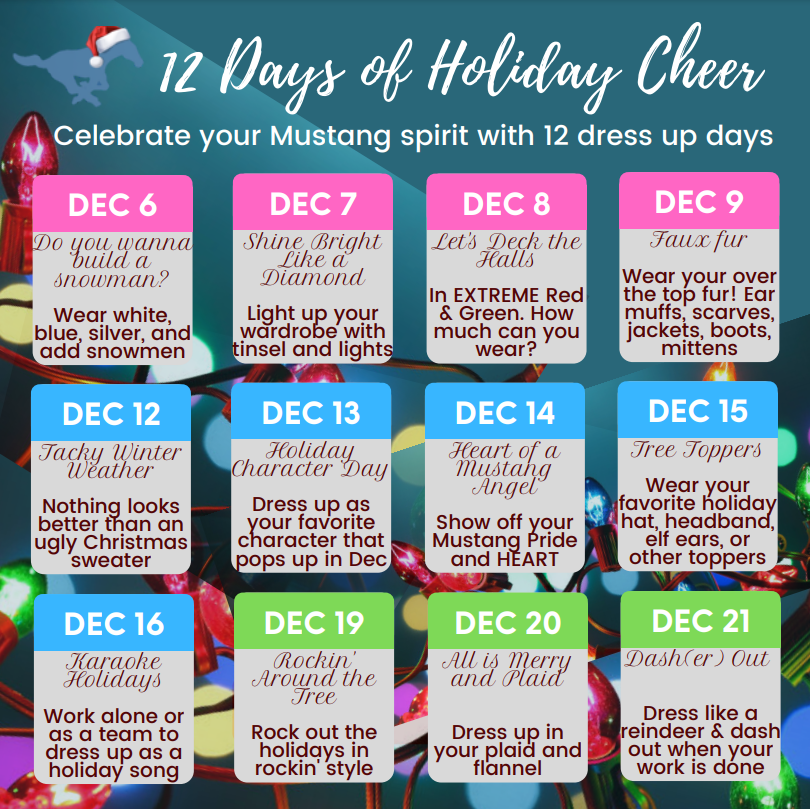 Happy Thanksgiving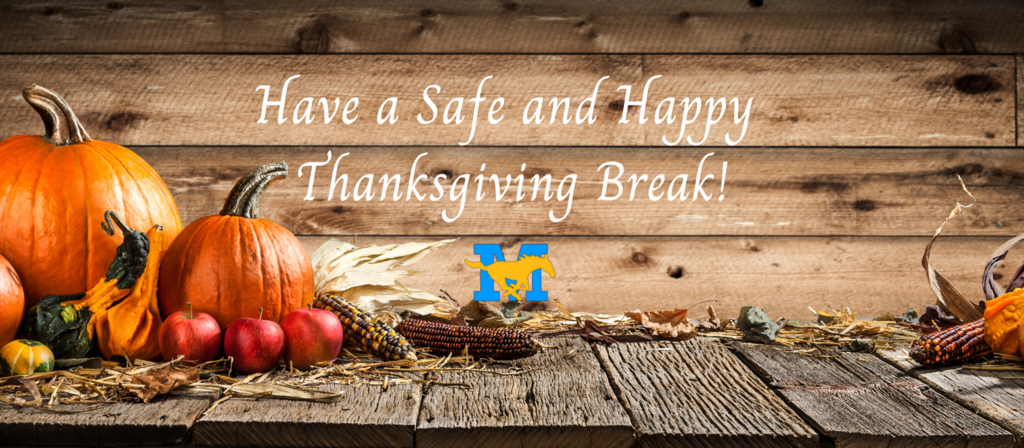 This past weekend, the Texas Music Educators Association held the final round of All-State Orchestra qualifications. We are very proud to announce that one of our own, Peter Choi, has been selected to be a part of this prestigious ensemble! Congratulations Peter!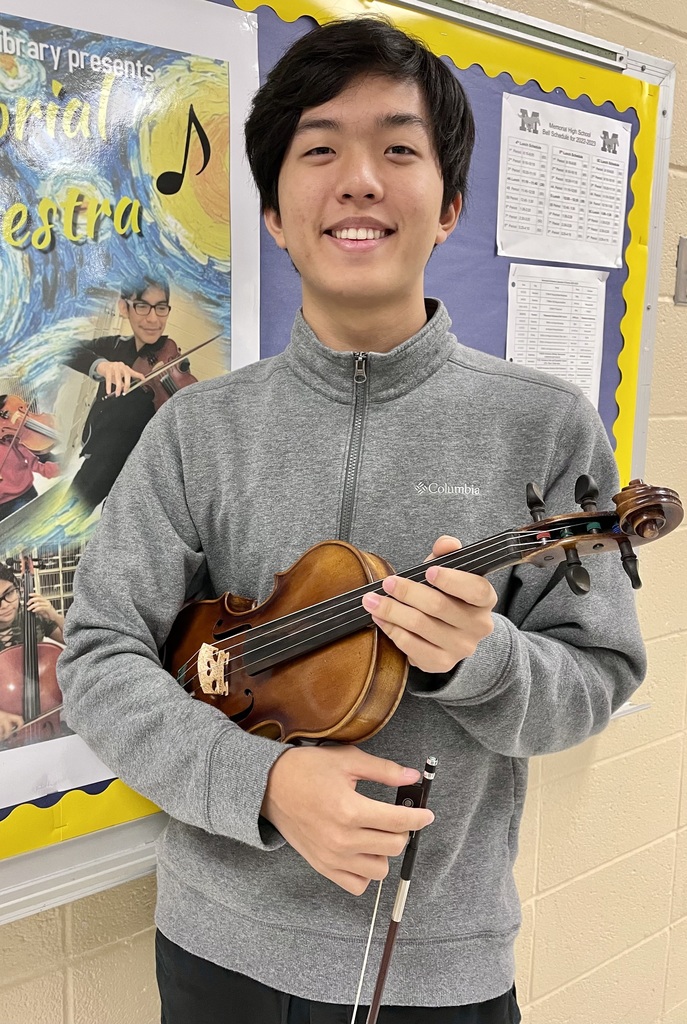 Esteban Gonzalez signed today to continue playing golf for the University of Texas Rio Grande Valley! We are extremely proud of Esteban for his strong work ethic, dedication and passion. Congratulations!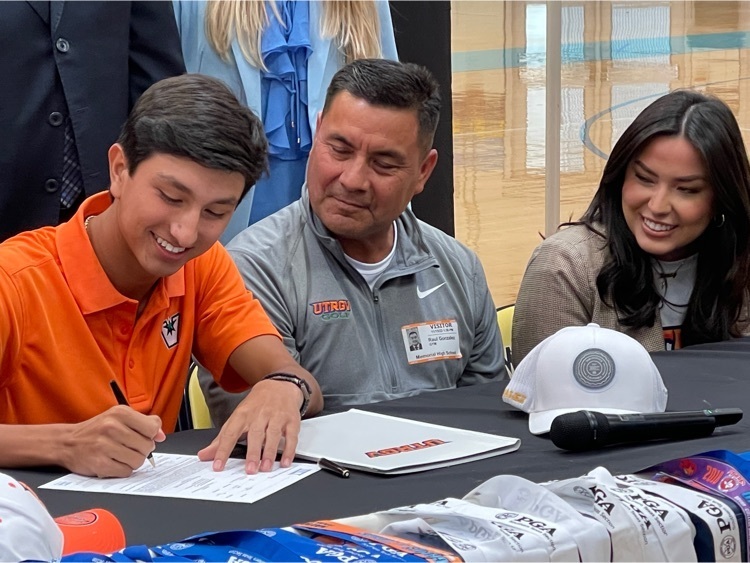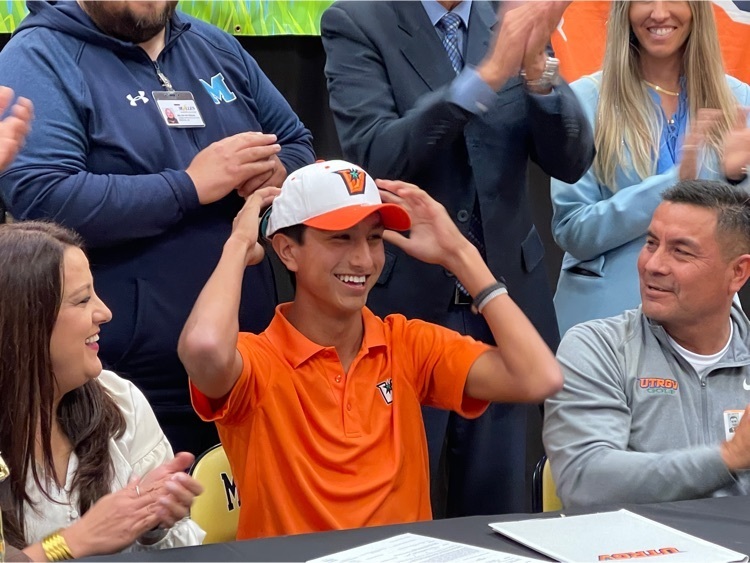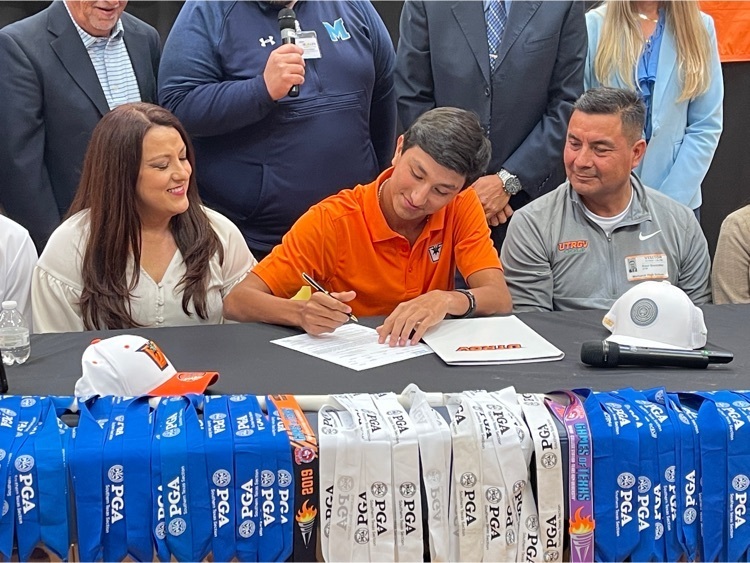 Emotional Intelligence Week!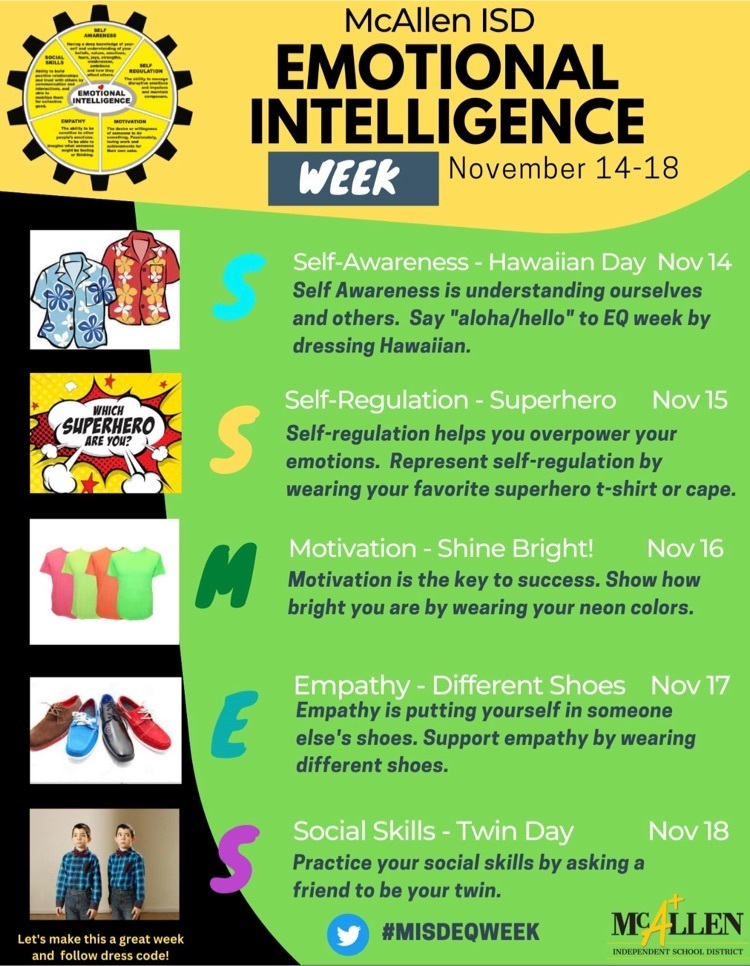 Memorial HS recognizes our US Veterans and all those who served. We are forever thankful for your service and sacrifices.
🏐🚨Volleyball- Sweet 16🚨🏐 MCALLEN MEMORIAL HS VS ROUSE HS FRIDAY, NOVEMBER 11 7PM NORTHSIDE SPORTS GYM SAN ANTONIO, TX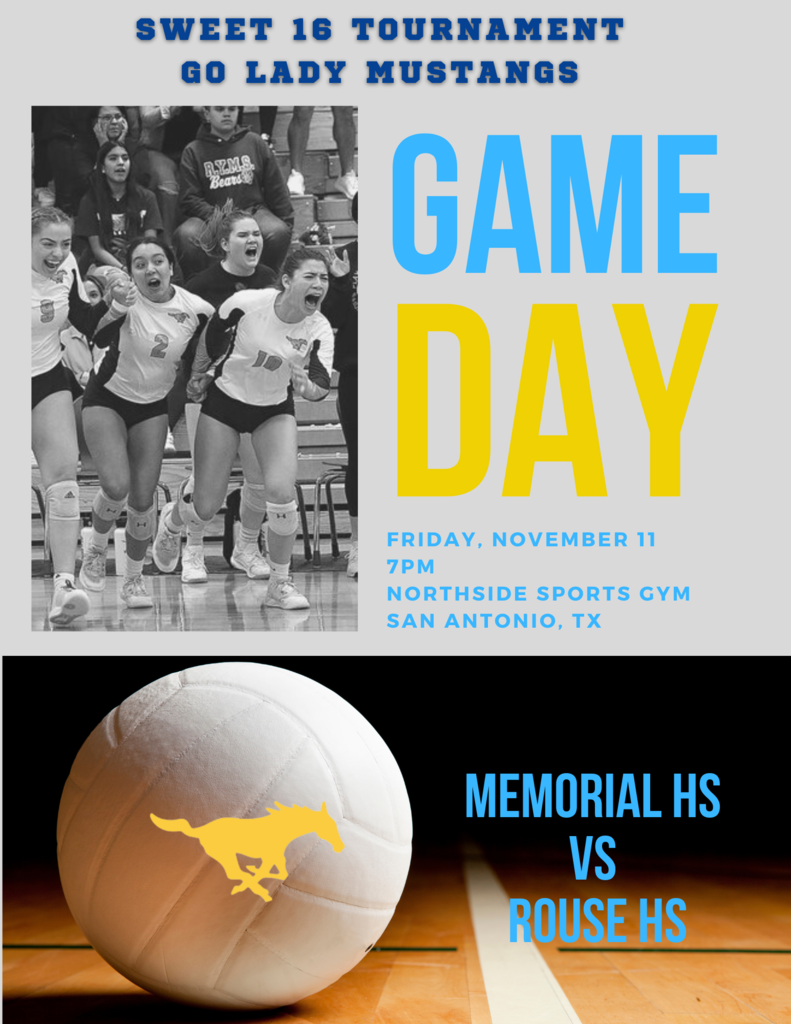 Lady Mustangs SWEEP Flour Bluff!! They are heading to the SWEET 16!!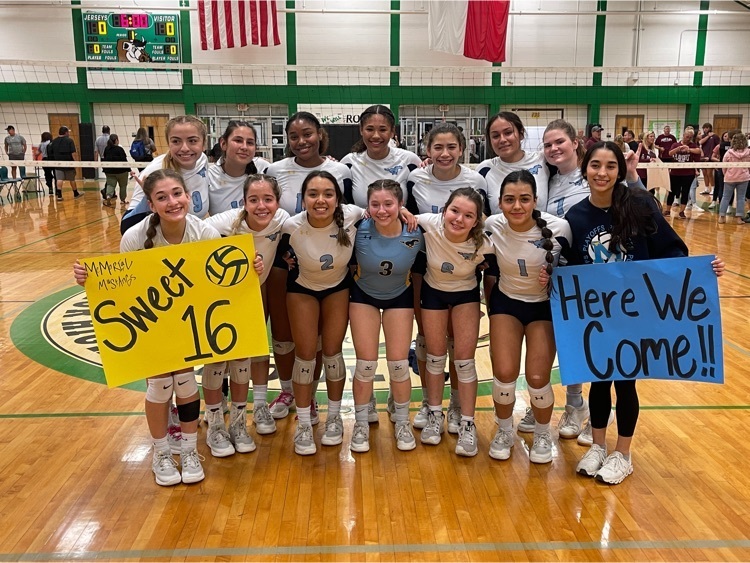 Lady Mustangs take set 2 vs Flour Bluff 25-21! Let's GO BIG BLUE! @pride_mustangs